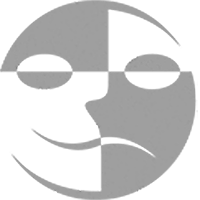 PARKING LOT PLAYS
Season: 75 (2020 - 2021)
Run Date(s): Jul. 6, 2020 - Aug. 12, 2020
Description:
The Parking Lot Plays were performed in the LCP parking lot, with audience members listening in their cars on radios. This was an innovative way to bring theatre back to the public during the time of the COVID -19 Pandemic. The performances consisted of musical selections, a radio show, a melodrama, and a partnership with Pinewood Performing Arts for two musical concerts. To see more photos from this and other LCP productions, please visit our Flickr photo gallery at https://www.flickr.com/photos/133470218@N02/albums.
Schedule:
July 6 & 8 Karen Freimund Wills & Lyn Leach
July 13 The Landis Family Band
July 14 & 16 The Wright Brothers - youth old time radio performance
July 15 Sandy Van Pelt, plus The Gingers and Tonics (Soren Tobey, Laura Lynn Horst, Michael Trutna, Stuart Ritchey
July 20,22,27 Shoot Out at Sadie's Saloon, a melodrama by John Burkhart
July 21 & 23 Vivian and Ryan Ostrander
July 28 & 30 Jocelyn Tisdale and Zeph Siebler
August 3, 4, & 5 Mamma Mia Reunion - Julie Enersen, Paula Rhian, and Colleen Bade
August 11 & 12 - Pinewood Concerts - Sam Ninegar, Soren Tobey, Salvador Diaz-DeBoze, Amy Koepke, Annaliese Saathoff, BJ Montague, Shaundra Montague, Jacob Vanderford, Olivia Vanderford, Alex Rownd
Get Involved
The Lincoln Community Playhouse offers many ways for you to share your talents!